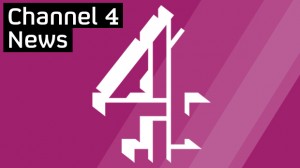 (Disclosure: I am friends with both a number of the women who have made allegations against Lord Rennard and Jo Swinson.
Channel 4 News's interview with Sarah Teather summed up the misgivings I have had with its coverage of the whole Chris Rennard scandal.

Ostensibly about the coalition's increasingly harsh line against immigration and welfare, on which Sarah Teather is outspoken, interviewer Matt Frei midway switched topic entirely to instead focus on the Lib Dems' "women problem", attempting to link her experience within the party with those women who have made allegations about Chris Rennard of sexual harassment. Two weeks ago it emerged that the Metropolitan Police had dropped its investigation into Rennard's conduct.
Channel 4 News's Cathy Newman of course broke this story earlier in the year, and so I suppose it is understandable that they feel a sense of ownership of it, but it is hard to see how ambushing Sarah Teather in this way is justifiable. She had agreed to appear to discuss immigration policy, something which has implications for far more people (including women of course) than the Lib Dems' internal culture. Teather's sacking last September served to highlight Nick Clegg's failure to include enough women in his own frontbench team, but there is nothing to suggest that Teather was sacked in any way because of her gender. It is equally hard to see how, had Teather been a man, Matt Frei would have spent half the interview wanting to discuss this issue at all.
That double standard has, sadly, undermined Channel 4 News's coverage throughout. Going right back to Cathy Newman's initial piece, it was clear that Channel 4 News had identified Jo Swinson and Ros Scott as their main targets, despite the fact that the allegations focused around two complaints made to Bridget Harris's manager and the Chief Whip Paul Burstow. Newman continued to focus on Swinson in her subsequent reports and Telegraph columns.
Now, it is true that Swinson was the equalities spokesperson at the time the allegations were put to her. However, this is largely irrelevant because the role of a spokesperson is to focus on policy matters, not on personnel matters. We are also talking about someone who, in 2007, had been an MP for a grand total of two years and had just been sacked by the then leader Menzies Campbell as the shadow Scottish secretary. I have no doubt that neither Jo or the women making these allegations made no mistakes in their conduct but regardless of how she did respond, one thing that is not in doubt is that when the allegations were first made, she lacked the authority to do anything about them. The people who did have that authority at the time – Paul Burstow, (then president) Simon Hughes and (then leader) Menzies Campbell – entirely escaped media scrutiny.
Channel 4 News, and especially Cathy Newman, have consistently applied a double standard in this story, whereby the implication has been that in issues concerning sexual harassment, women should be expected to behave to a higher standard than men. That theme came up repeatedly in Newman's coverage, and Matt Frei returned to it yet again this week. It is a repellent world view that ultimately undermines both men and women; if scandals such as this are to avoid getting dragged into a blame game then the focus needs to be on the people with authority at the time and what they did; not, as the media likes to play it all to often, on whoever knew anything regardless of what position they were in to do anything about it.
In terms of the allegations themselves, I declined to blog about it at the time, but following the Metropolitan Police decision I feel the need to state for the record that I don't personally doubt the integrity of any of the women who made allegations against Chris Rennard; nor can I understand what possible ulterior motive they might have for making them. I've known about these allegations for years and offered to give a formal statement to the police, but they declined my offer (not entirely surprisingly as all I could really do is corroborate dates and facts; I'm not a primary witness). I didn't decide to leave the Lib Dems for any specific reason, but it is fair to say that this debacle was one of the various ones which lead to my disenchantment of it, inexplicably linked as it is to the narrow campaigning focus which Rennard represents.
In fairness to the party however, since these allegations were made public and Nick Clegg's initial appalling mishandling of it, the party has done much to pull itself out of the quagmire it had got itself into; much credit for that must go to Tim Farron. And even after the Met decision, it has been made quite clear that the party is continuing to take those decisions seriously.