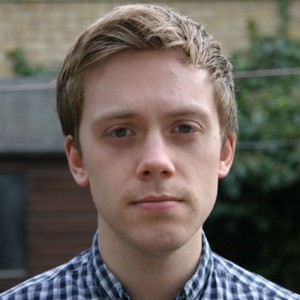 My ire was particularly roused yesterday by Owen Jones's latest attack on Nick Clegg. Now, regular readers of this blog may be aware that Nick Clegg is not exactly my favourite person, I actually agree that Clegg is populist with little in the way of actual principles, and that this latest capitulation to crack down on virtually non-existent use of the UK welfare system by EU migrants is an apt if depressing example of this. But Jones's analysis has one fatal flaw: he's a member of the Labour Party.
You don't have to agree with Martin Shapland's equally flawed analysis that the fact that Labour have equally let down EU migrants and indeed the UK electorate that that somehow makes the Lib Dems' own actions more acceptable to agree that Owen Jones and his cohorts are in no position to criticise.
If Clegg's "scapegoating" of EU migrants (which is to ignore the fact that the Lib Dem position is far less coherent than simple scapegoating) is "unforgiveable", then what does that make Yvette Cooper's claim that the coalition are playing catch up behind Labour on this issue? Indeed, so behind the coalition were Labour on Tuesday that they set one of their lead attack dogs to smear Laszlo Andor, an EU commissioner who had the unmitigated gall to criticise the UK for adopting such a policy, wrongly claiming he was a fascist.
This isn't the first time, and won't be the last, that Clegg's team has concluded that with Labour and the Tories united on an issue they might as well go along with it for fear of being singled out. It was the same reasoning that made Clegg so keen to not come out against the snooper's charter. Clegg isn't a liberal, although he wore that mask for a while, and his mission is to be seen to be in the centre of politics between Labour and the Tories, no matter where that centre happens to be (he's only sticking with the party's pro-EU stance because he knows that dropping it would lead to a split the party would not survive from). He's pretty despicable. But does anyone really believe that is more despicable than the party leaders he is slavishly following? Miliband could have caused a split within the coalition by adopting a pro-migrant, and fact-based stance on immigration. Leaving aside his ethical and moral responsibilities, he had a responsibility to do so as the leader of the official opposition. Cringing in fear of how Lynton Crosby would respond, he chose not to.
I'm not suggesting the Lib Dems should be let off the hook, merely that they are irrelevant. Even if every single Lib Dem voted against these measures, the combined Labour-Conservative hegemony would get it through parliament. If Owen Jones truly had the principles he has pinned his professional career to, he would have chosen to lay into who is possibly the next prime minister for his cowardly stance, rather than the leader of a declining third party. Does anyone else see the irony in choosing to pull his punches on Miliband and ramp up the rhetoric on Clegg in an article denouncing the political practice of scapegoating? This is black propaganda indeed.