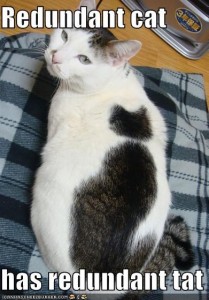 As most people who know me personally probably already know, I have taken voluntary redundancy. Today, in fact, is my first day. After working for the New Politics Network and then Unlock Democracy for just over nine years, I'm not planning to jump straight back into the daily grind just yet. Instead, I'm planning to pursue a number of personal projects and see if I can make them work (possibly even financially) before considering looking for new work.
In terms of my writing, this means that (hopefully) there will be somewhat more of it. I've really struggled to maintain this blog in recent years for various reasons but having more time on my hands will help. Indeed, if there are any friendly commissioning editors out there looking for someone to write about constitutional reform, political engagement, the Liberal Democrats, comics or board games – I'm your man!
I think this blog, and my blogging strategy, is long overdue a rethink however, so expect some changes here.
Anyway, that's all I have to say at this point, but I'll hopefully be back before too long.